Why Choose Us?
Our Changing bags are designed to provide the maximum comfort on your travels so you can focus on creating cherished memories with your children. 
Our changing bags are:
✔ Innovatively designed with many pockets and easy accessibility  
✔ Smartly designed to carry all your large and small baby essentials, whilst also keeping you organised, with easy to reach pockets.
✔ Excellent quality for long lasting durability.
✔ Sleek and Smart, so you can wear our changing bags for work, gym and more!
Changing Bag Features:
- Water resistant
- Lightweight
- Durable
- Includes a matching changing mat
- Includes thermal pockets to keep bottles warm or cool.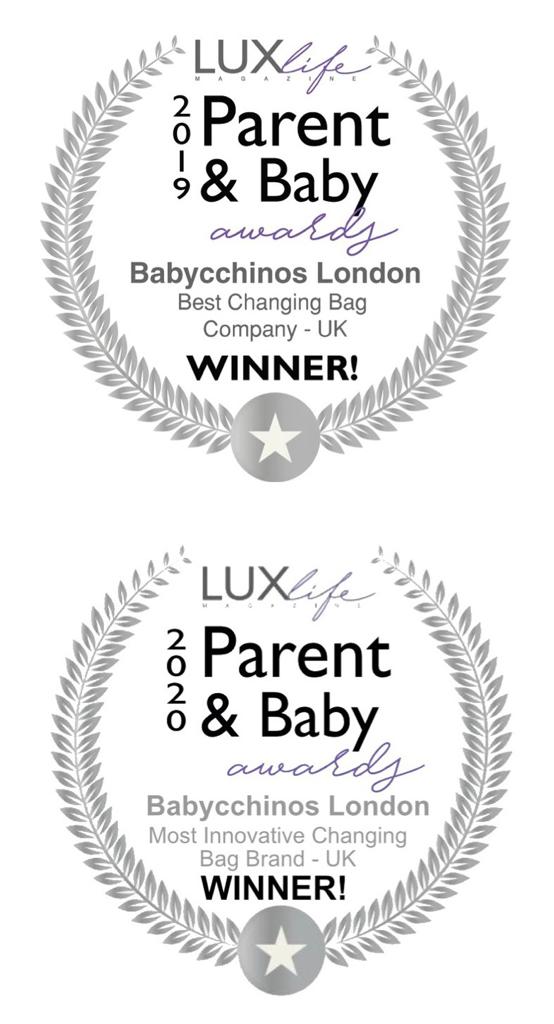 Award Winning Changing Bag Company!
We are proud to be named WINNERS of 2019 & 2020 Parent & Baby Awards by Lux Life Magazine:
"In order to establish winners' this year, our panel carefully analysed your company taking into account the benefits it will have for both parent and baby, your dedication to innovation as well as health and safety and usability. Our awards are given solely on a merit basis, therefore you can be rest assured our 2019 & 2020 winners' are the best within the industry." 
- Lux Life Magazine